The Virginia is for Romance Author Event is a celebration of the authors that write romance
the readers that read romance!

Contemporary. Erotic. Historical. Paranormal. Multicultural. Romantic Suspense. Romantic Comedy.

Meet the authors behind some of your favorite romances!
From SWEET to DIRTY, Virginia is for Romance.
Michelle N. Files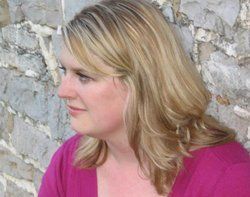 Michelle was born and raised in wild, wonderful West Virginia. While her first passion is numbers, not long into adulthood, Michelle rediscovered her love of books and with it the joy and fulfillment of writing her own stories. She spends her days working as a CPA and her nights weaving tales of love, friendship, and everything in between.

When she's not working or writing, you'll find her binge watching her favorite TV shows, reading, tweeting, hanging with her friends and furry children, or spending time with her close knit extended family.
Jenna Barton



After many years spent
onstage
mouthing the words of other writers, Jenna Barton found her own voice while playing with an on-line community of mouthy broads. Writing down her own stories proved to be far more satisfying than dodging the human and inanimate hazards that come with backstage life, and alleviated the need to walk and talk and gesture while inhabiting 89.37% of someone elses reality.
Now mostly settled into a life of carpool lanes and checkout lines, Jenna happily resides in suburbia with her husband and their two children.
Sadly there
are no
drooly
, furry, corpulent lapdogs at Chez Barton. For now. For. Now.
Jenna is represented by Michelle Grajkowski of 3 Seas Literary Agency.

Jennifer Field



Jennifer's debut full length novel Twice Lost - Book 1 in the Harbinger Series was released in September 2014 under the Forever Red Publishing label. She is currently working on four Novella length books within the Harbinger Series to be released in-between her full length novels just to keep the steaminess going.
She currently lives in Western Massachusetts and has a love for adventure that makes her who she truly is. As an avid mountain climber & hiker it is not unusual for her to be hanging off of a 5.9 in the Adirondacks or the Shawangunk Mountain ranges. During the off season of climbing, also known as winter, she attends the New England Center for Circus
Arts where
she studied static trapeze (think Cirque rather than Circus).
She
an only child so has her mother to thank for her
over active
imagination and knack for storytelling. Over the years she's written several short stories of the "naughty" nature. But had never envisioned herself as a writer. Just someone who enjoyed telling a steamy story from time to time.



Michelle Lynn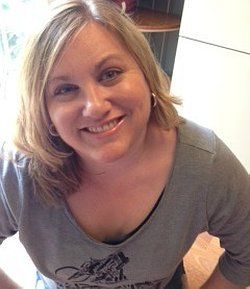 Michelle Lynn is a USA Today Bestselling Author. She moved around the Midwest most of her life, transferring from school to school before settling down in the outskirts of Chicago ten years ago, where she now resides with her husband and two kids. She developed a love of reading at a young age, which helped lay the foundation for her passion to write. With the encouragement of her family, she finally sat down and wrote one of the many stories that have been floating around in her head. When she isn't reading or writing, she can be found playing with her kids, talking to her mom on the phone, or hanging out with her family and friends. But after chasing around two preschools all day, she always cherishes her relaxation time after putting the kids to bed.