The Virginia is for Romance Author Event is a celebration of the authors that write romance
the readers that read romance!

Contemporary. Erotic. Historical. Paranormal. Multicultural. Romantic Suspense. Romantic Comedy.

Meet the authors behind some of your favorite romances!
From SWEET to DIRTY, Virginia is for Romance.
Jennifer Foor


A Maryland native who spends most of her time devising a plan to live off the land on some remote island, where no one will ever find her.
She is a married mother of two kids, who may or may not drive her completely bonkers. In her spare time she enjoys shooting pool, camping and spending time with friends and family.

Marissa Dobson


Born and raised in the Pittsburgh, Pennsylvania area, Marissa Dobson now resides about an hour from Washington, D.C. She's a lady who likes to keep busy, and is always busy doing something. With two different college degrees, she believes you are never done learning.
Being the first daughter to an avid reader, this gave her the advantage of learning to read at a young age. Since learning to read she
has always had
her nose in a book. It wasn't until she was a teenager that she started writing down the stories she came up with.
Marissa is blessed with a wonderful, supportive husband, Thomas. He's her other half and allows her to stay home and pursue her writing. He puts up with all her quirks and listens to her brainstorm in the middle of the night.
Her writing buddies Max (a cocker spaniel) and Dawne (a beagle mix) are always around to listen to her bounce ideas off them. They might not be able to answer, but they are helpful in their own ways.
She
love
to hear from readers, send her an email at
marissa@marissadobson.com
.

Kelly Walker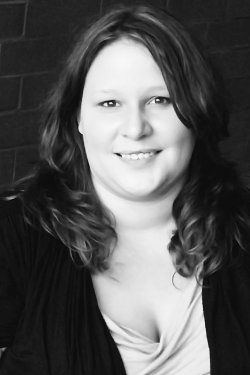 Kelly Walker is a YA and NA author of several romantic titles, including the Souls of the Stones series. She has an unhealthy appreciation for chocolate, and a soft spot for rescued animals. Her best lessons on writing came from a lifetime of reading. She loves the fantastical, and the magical, and believes a captivating romance can be the most realistic magic of all. Kelly, her husband and her two children share their Virginia home with three dogs who walk her, and two cats who permit her to occasionally share their couch.




Micalea Smeltzer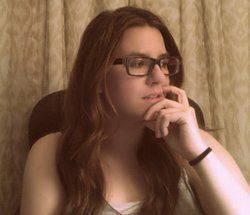 Micalea Smeltzer is a Young Adult writer from Virginia. Her name is pronounced Muh-call-e-uh. She is permanently glued to her computer where she constantly writes. She has to listen to music when she writes and has a playlist for every book she's ever started. Micalea has enough books, and she's read them all, to start her own library and that doesn't include all the ones on her Kindle. She has three shih-tzu's, Benvolio (Bennie), Balthazar (Zar), and Tucker.